A SVÉDORSZÁGI TREEHOTEL ÚJ LAKOSZTÁLYA
Ko
28/01/2017 07:42:00 PM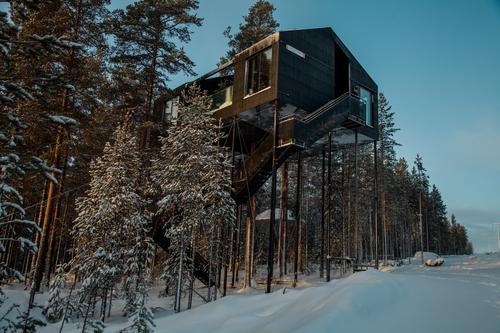 A svédországi Treehotel rendhagyó épületegyüttese egy új szálláshellyel bővült. A The 7th room elnevezésű faházat a norvég Snøhetta iroda tervezte, melyet az erdő talajától 10 méterre elemelt és több különleges megoldással tette még egyedibbé.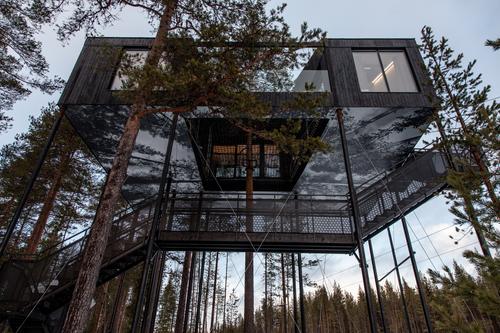 Az épülettömeg és az anyaghasználat alapját a hagyományos, nyeregtetős északi építészet adta. Az égetett fa burkolatú ház tartószerkezetét 12 oszlop biztosítja, melyek a környező fenyőtörzsek közé szépen illeszkednek. Az alját alumínium burkolattal fedték be, ami az építész szerint az "álcázást" szolgálja és az épület hatodik homlokzatát adja.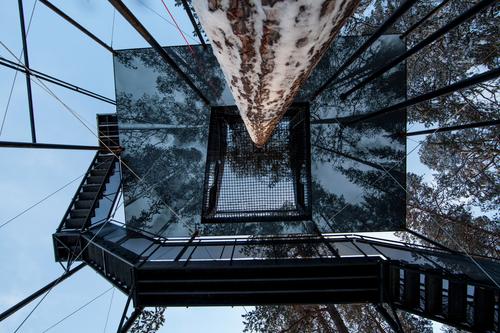 Az épületet egy hatalmas fenyő köré építették. A fenyő törzsénél alakult ki a leglátványosabb része is, a hálóval képzett terasz. Ennek a megoldásnak köszönhetően szinte lebeghetünk a fák között. A 100 négyzetméteres The 7th room 75 négyzetméteres lakrésszel rendelkezik, ami két hálószobát, egy nappalit, egy fürdőt és egy WC-t foglal magába. A belsőt a skandináv fa és textil határozza meg. A hatalmas üvegfelületek és tetőbevilágítók csodálatos kilátást biztosítanak a környékre és éjszakánként akár az ágyból is megcsodálható az északi fény.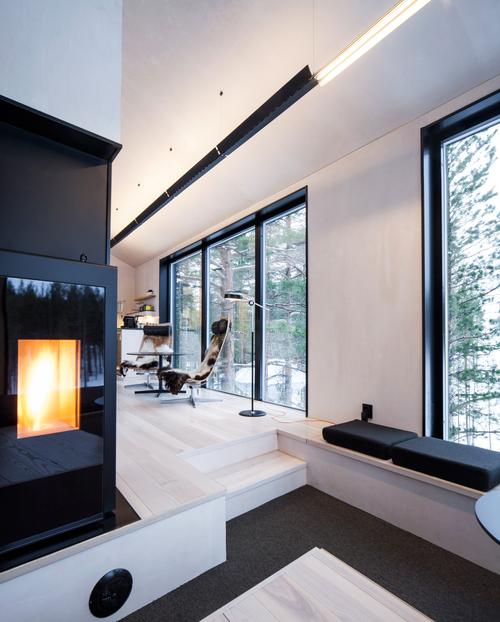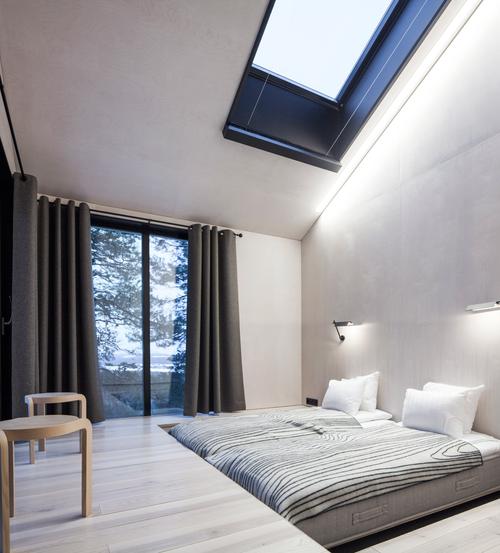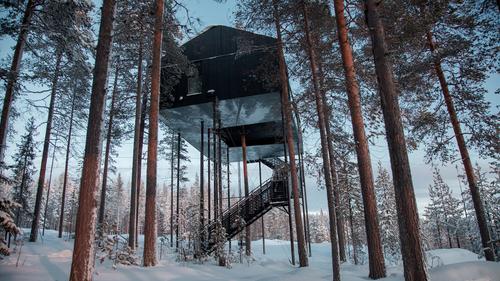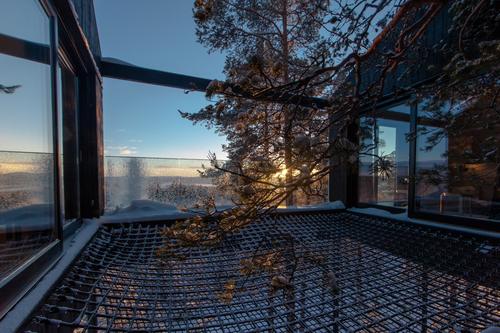 blog comments powered by Disqus