" Csillogó Koktél Palota"
Ko
26/03/2016 09:37:18 AM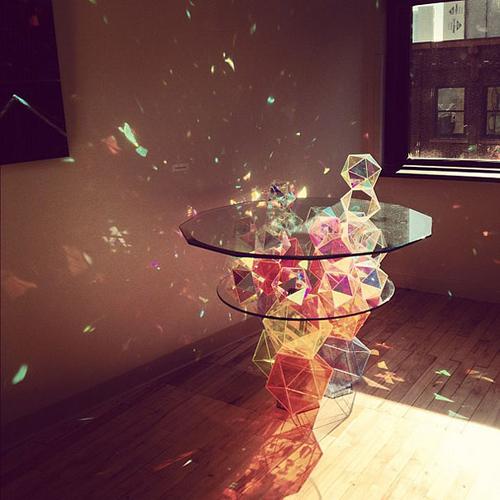 Minneapolisi székhelyű tervező John Foster létrehozott egy csodálatos koktél asztalt, amely azonnal lenyűgöz mindenkit aki meglátja. A " Csillogó Koktél Palota" fantázianévvel ellátott asztal fúziós üvegből készült ami elképesztő fényjátékot hoz létre a fény visszaverésével. Az asztallapot elegánsan csiszolt, fordított piramis alakú üveg kristályokra helyezte. Ezek a kristályok a természetes fényt több száz szivárványként tükrözik vissza környezetükre. Ritkán találkozni olyan berendezési tárggyal, aminek látványa egy különös mesevilágba repít, de mégsem érzi úgy a szemlélő, hogy ez már túlzás vagy giccses.  
"Azt szeretném, hogy a tárgyaim befolyásolják tapasztalásainkat. Megragadom a lehetőséget és megengedem a kísérleti szemléletet a munkáimban, hogy közvetítsenek a kompozíciók a nyomtatások, festmények, szobrok, használati tárgyak és ékszereken keresztül."
Ezzel az asztallal John valójában a napfényt a belső dekoráció részévé tette. Lenyűgöző!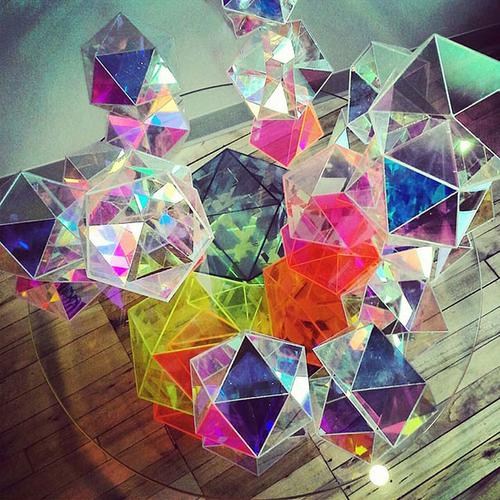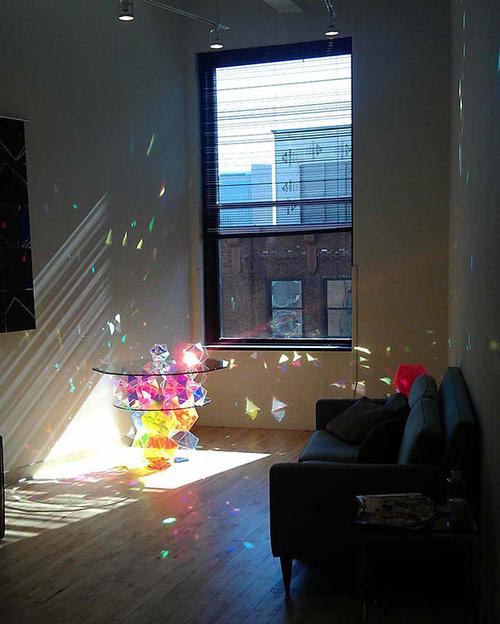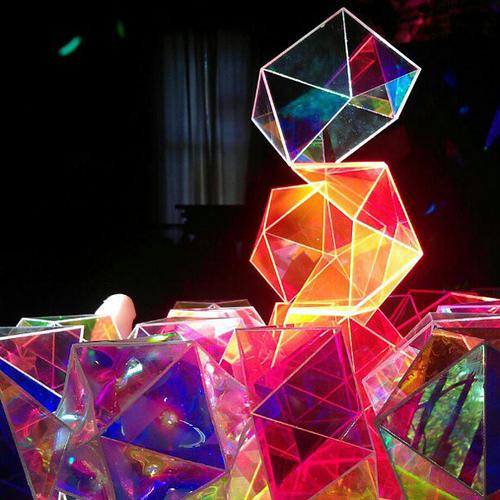 További munkáit ITT megnézheted.
Minneapolis-based designer John Foster created a magnificent cocktail table, which will make your guests take out their cameras once they enter you living room. His one-of-a-kind "Sparkle Palace Cocktail Table" table is a magnificent fusion of glass and light reflection. A round glass tabletop is placed on a reversed pyramid of elegantly cut glass crystals, which divide the natural light into hundreds of rainbow reflections the walls.
"I want my objects to influence our experience. I embrace chance, and allow the experiential aspect of my work to inform the composition of prints, paintings, sculptures, utilitarian objects, and jewelry," says John. With this table, John actually turns the sunlight into a part of your interior decor!
blog comments powered by Disqus